SmartJack®
The Smartjack System permanently lifts and stabilizes existing beams and floor joists in your crawl space. A solid base of engineered fill addresses the problem of weak foundation soil by transferring the weight of the home to competent strata. Steel columns are secured to the beams or joists in the crawl space. Heavy-duty, threaded rods allow for adjustment and a custom fit for each SmartJack System installed.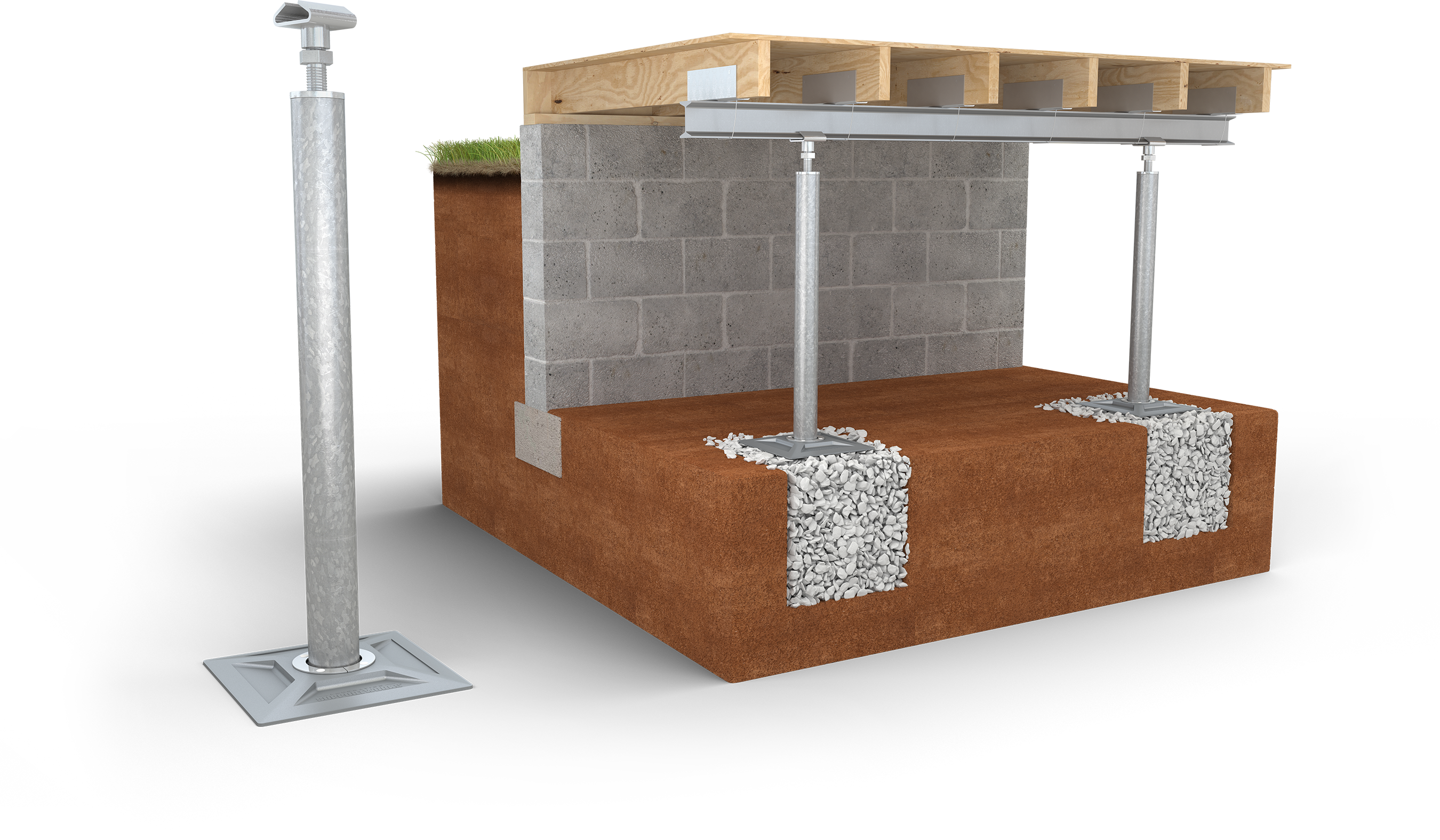 Galvanized steel will not rust
High capacity (supports loads over 60,000 lbs)
Immediate stabilization and lift
Can be installed in conjunction with crawl space liner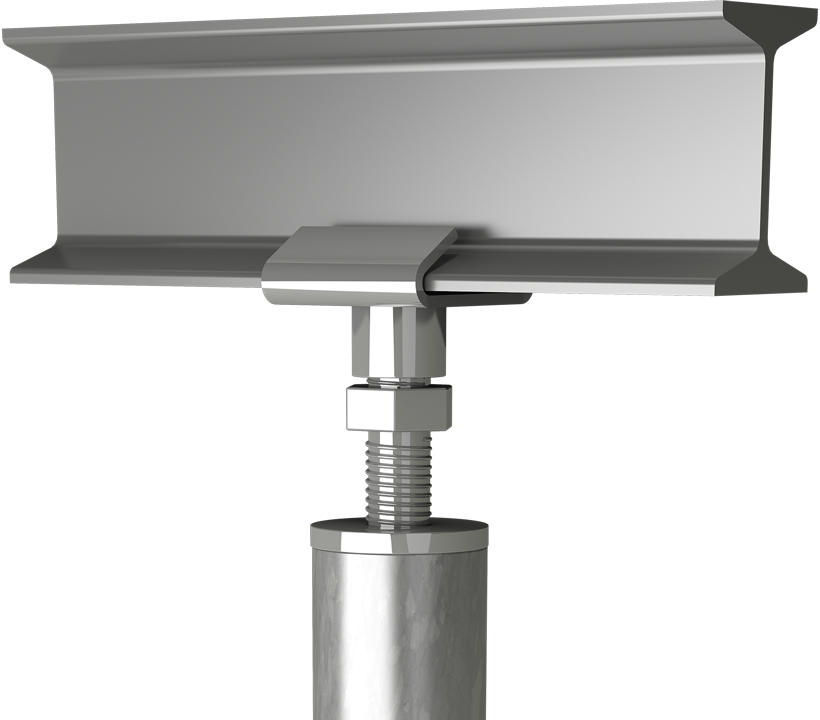 01
Hole is excavated and footing base is prepared.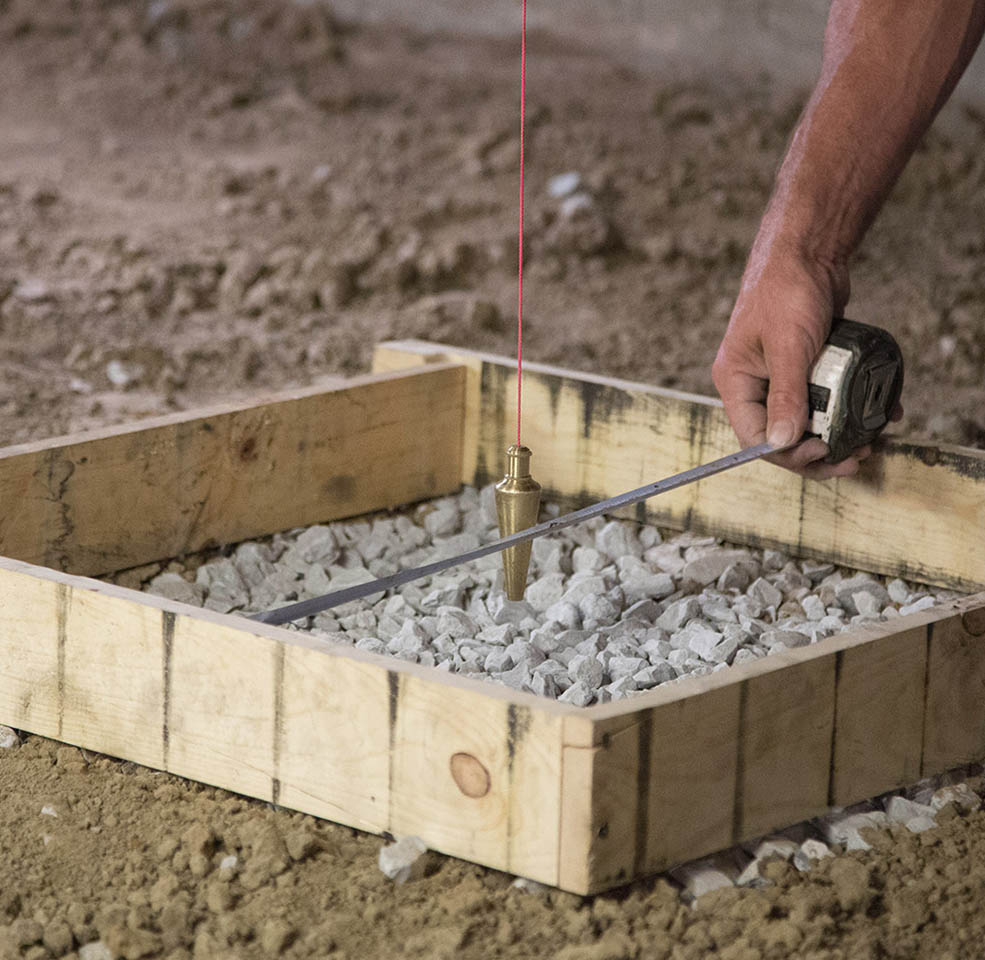 02
High-strength aluminum footing installed.
03
Steel column and components assembled.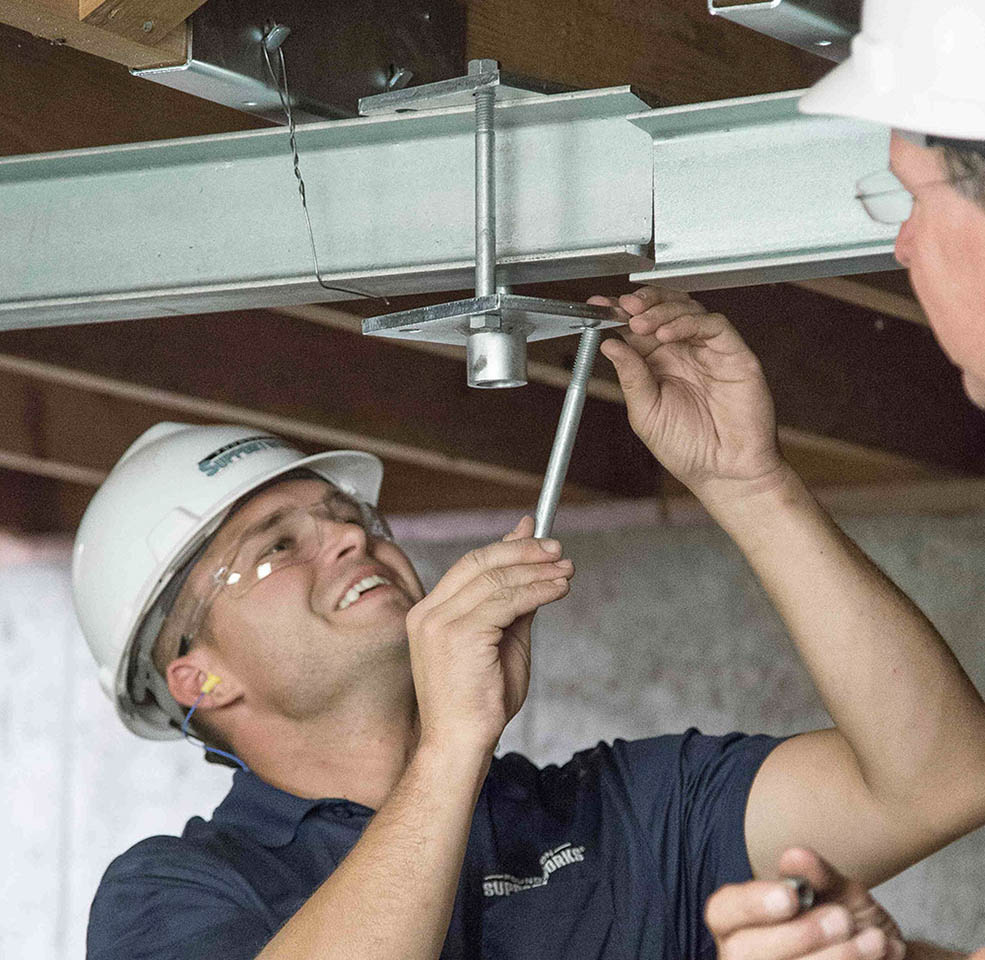 04
SmartJack connected to beam and tightened.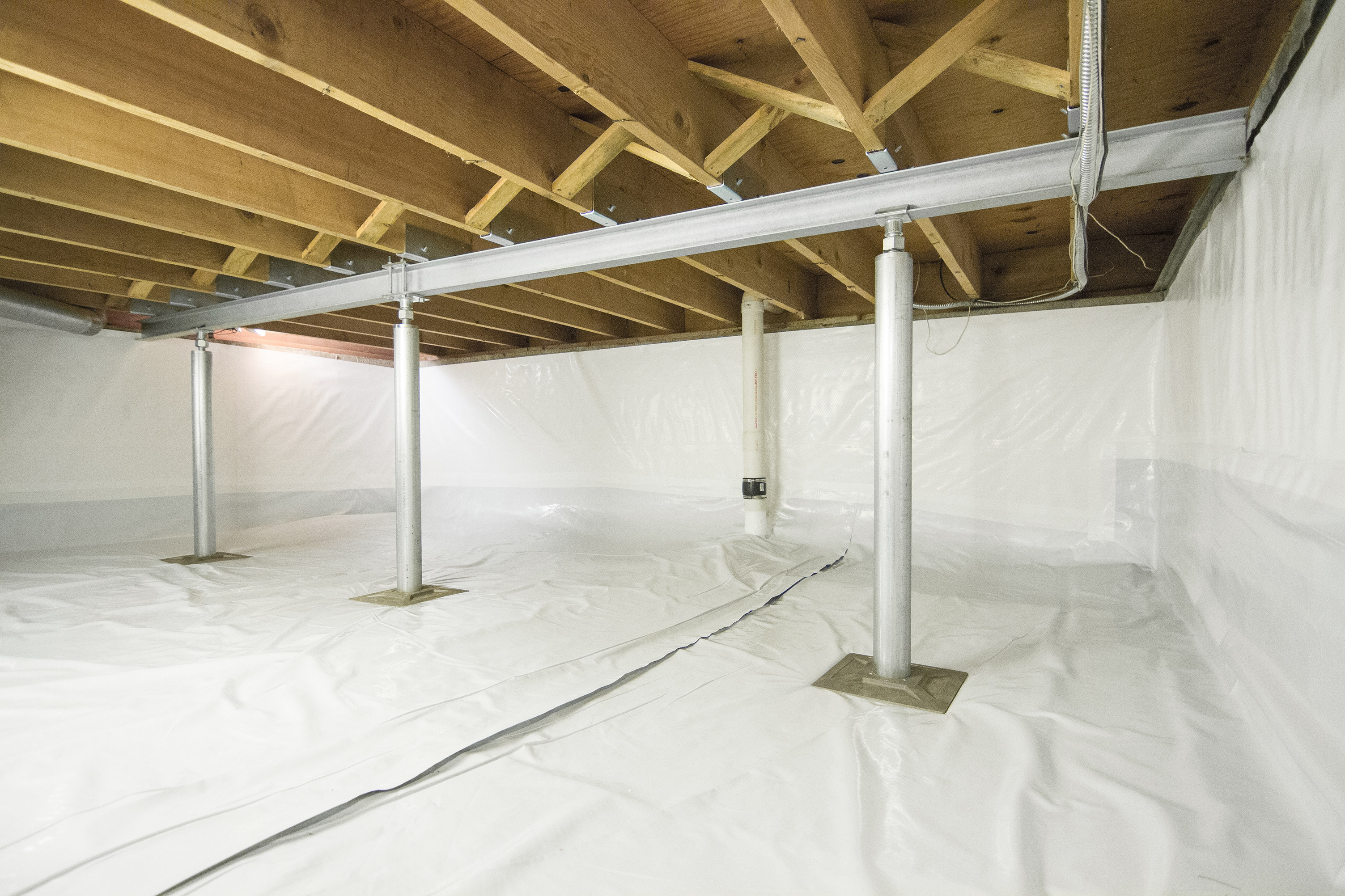 The SmartJack
®
system fully installed w/ CleanSpace
®
*CleanSpace
®
encapsulation system transforms nasty crawlspaces
Our Promise. Your Property.
25-Year Warranty
Rest assured that the SmartJack System will immediately stabilize the beams and floor joists in your crawlspace and will permanently protect against any further movement. The SmartJack System comes with a 25-year warranty against manufacturing defects and a performance warranty from your local dealer.
Why you need it.
Floors above crawl spaces are susceptible to problems created within the crawl space itself. Moisture changes and weak foundation soils in a crawl space can cause columns to shift and settle. Sagging beams and floor joists are often the result of improper spacing of existing pier columns or weakened floor systems due to mold and wood rot. As these forces of nature occur in the crawl space, the floors above begin to also sink and sag.