CarbonArmor®
The CarbonArmor system permanently stabilizes your home's foundation walls. CarbonArmor uses fiber-reinforced polymers (FRPs) which are 10-times stronger than steel, yet flexible enough to contour tightly against your basement wall. The ArmorLock brackets bind and secure the CarbonArmor straps to your floor joists making the CarbonArmor solution fast, non-invasive and ideal for quickly stabilizing bowing and leaning walls.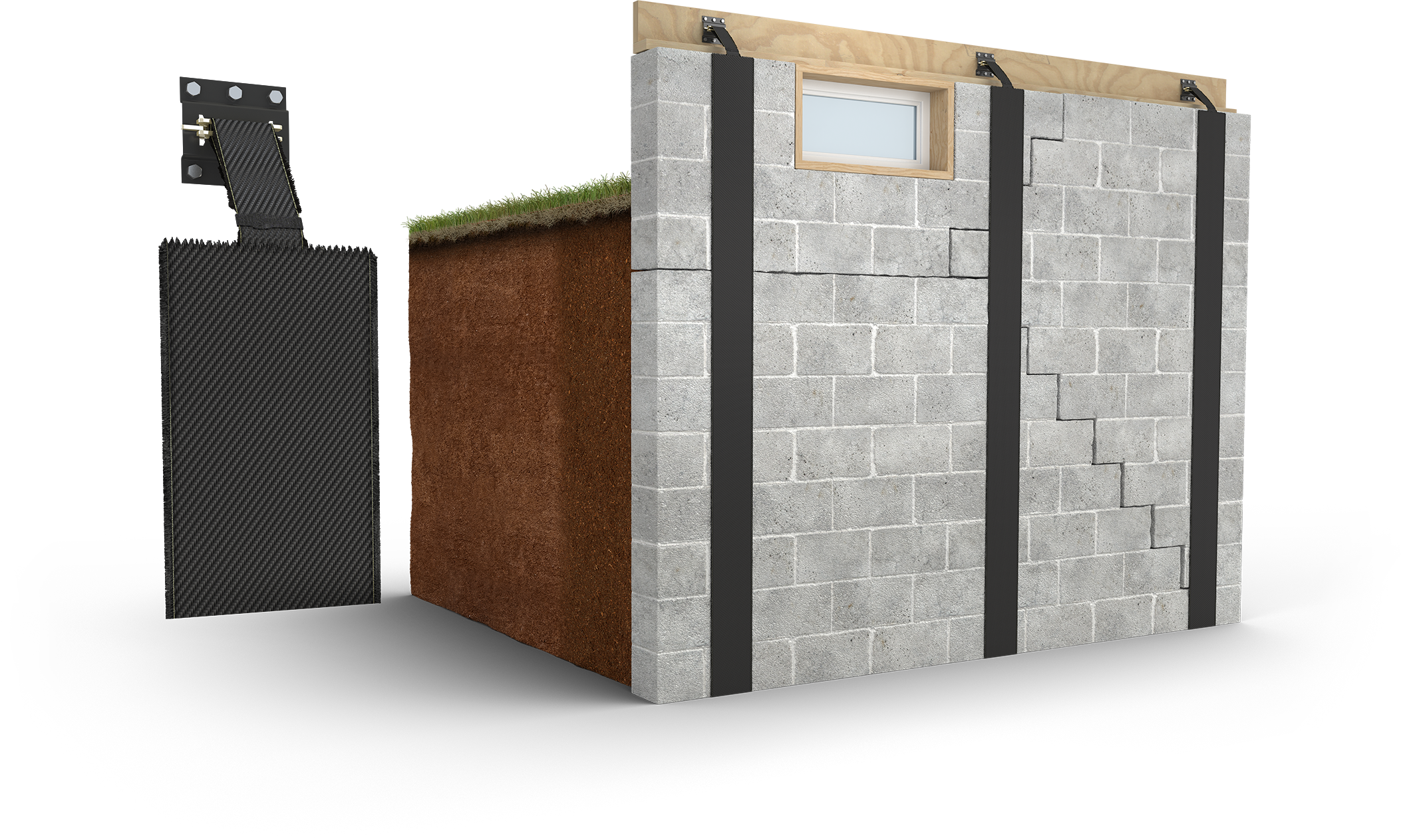 Minimal disruption to the home
No disturbance to lawn and landscaping
Easily painted or concealed during basement finishing projects
Fast installation and cure times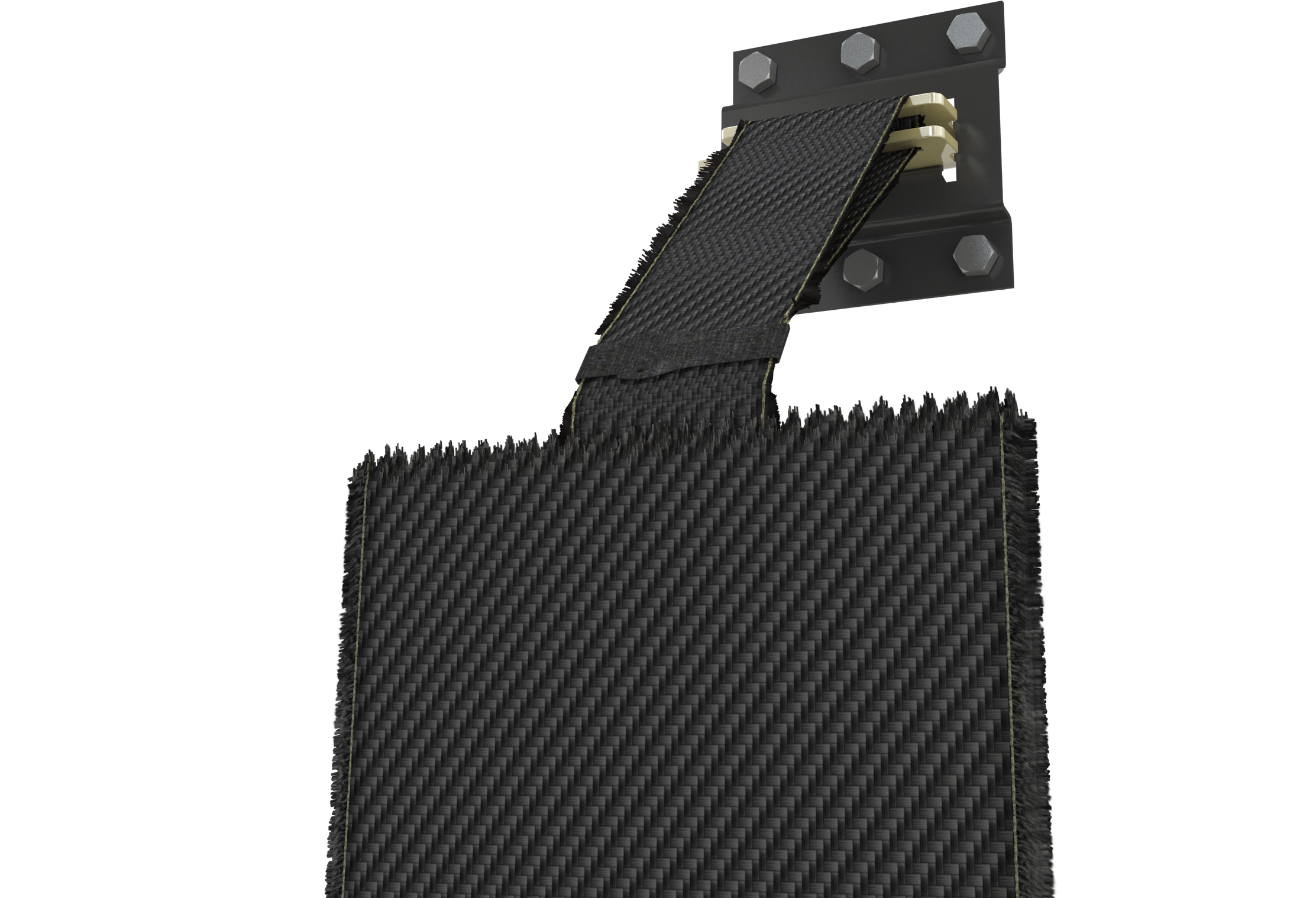 01
Prepare wall surface and secure ArmorLock bracket.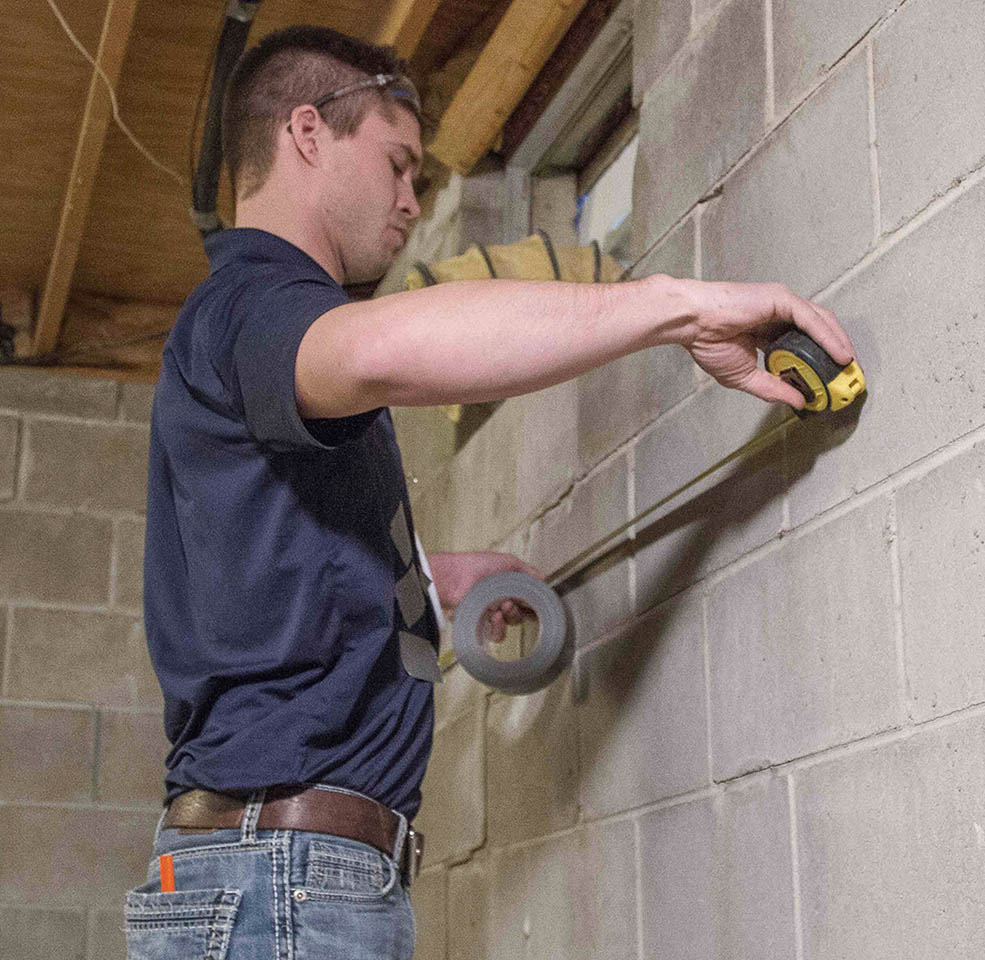 02
Saturate application area on wall and CarbonArmor straps with epoxy resin.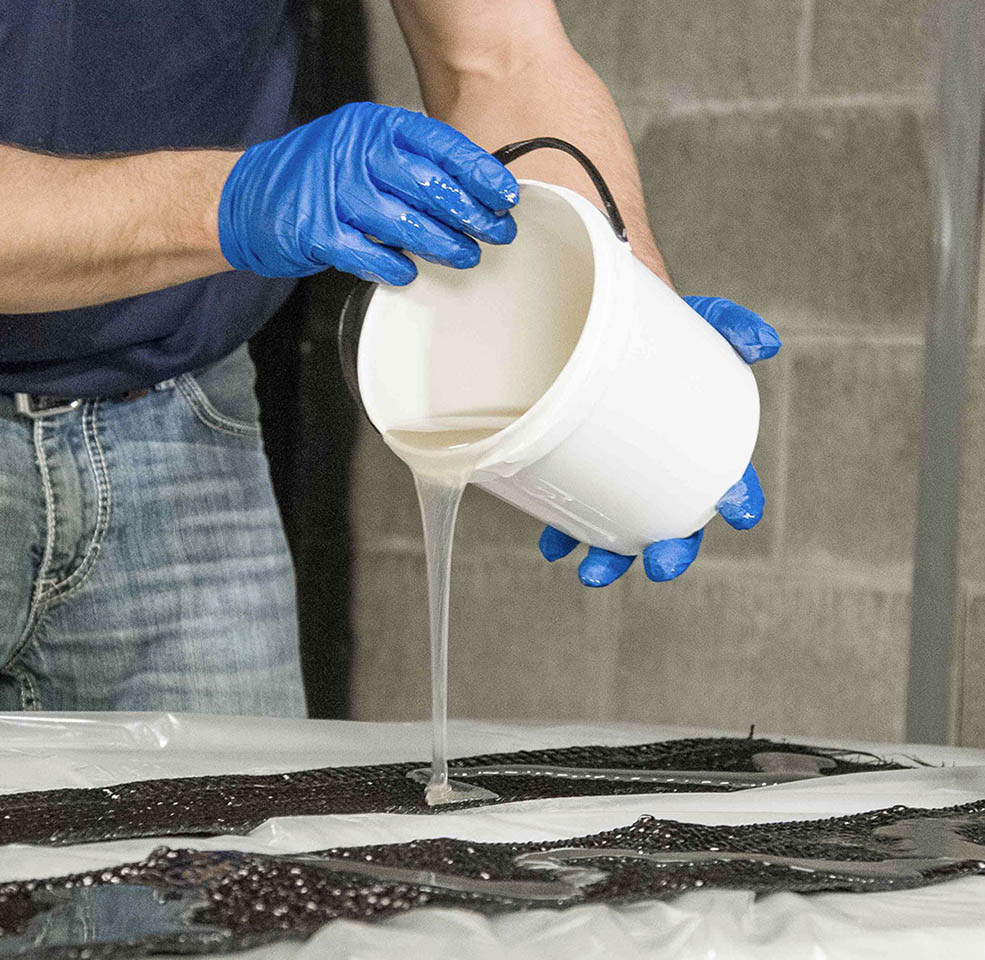 03
Adhere straps to wall and connect to ArmorLock bracket.
04
Saturate entire system with top coat of epoxy.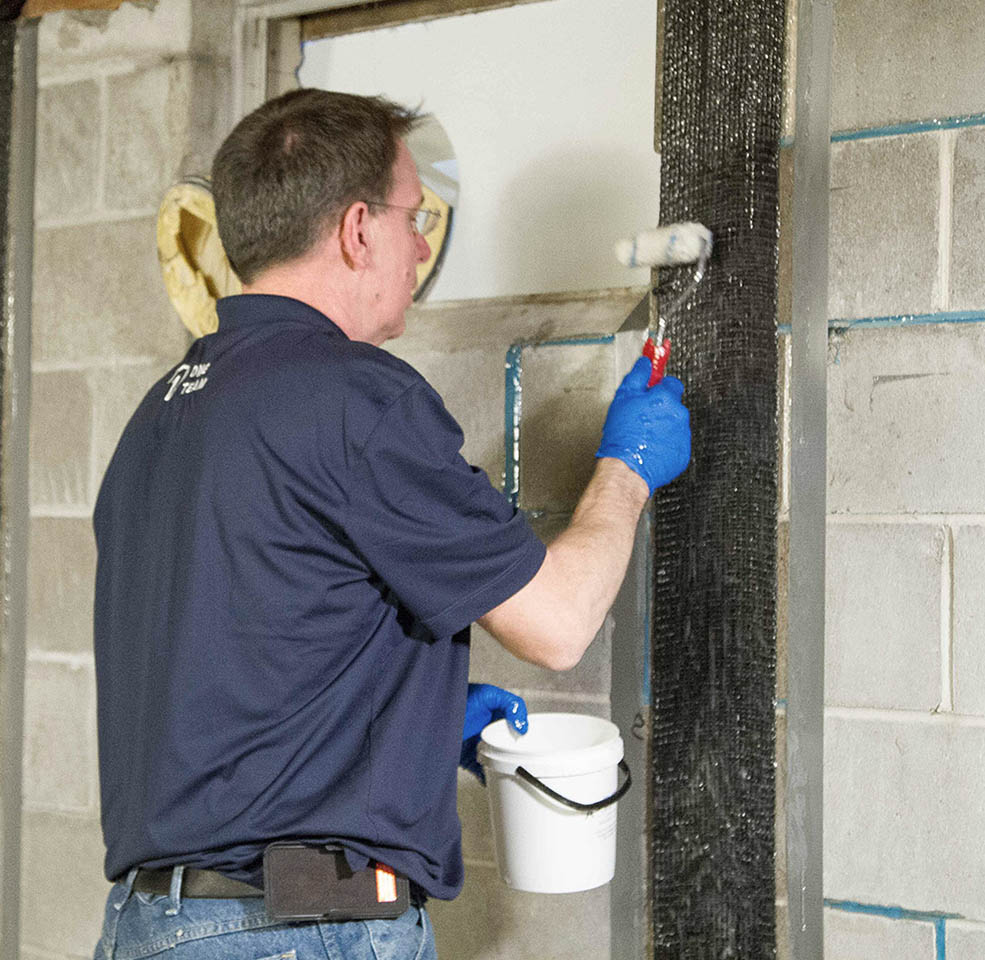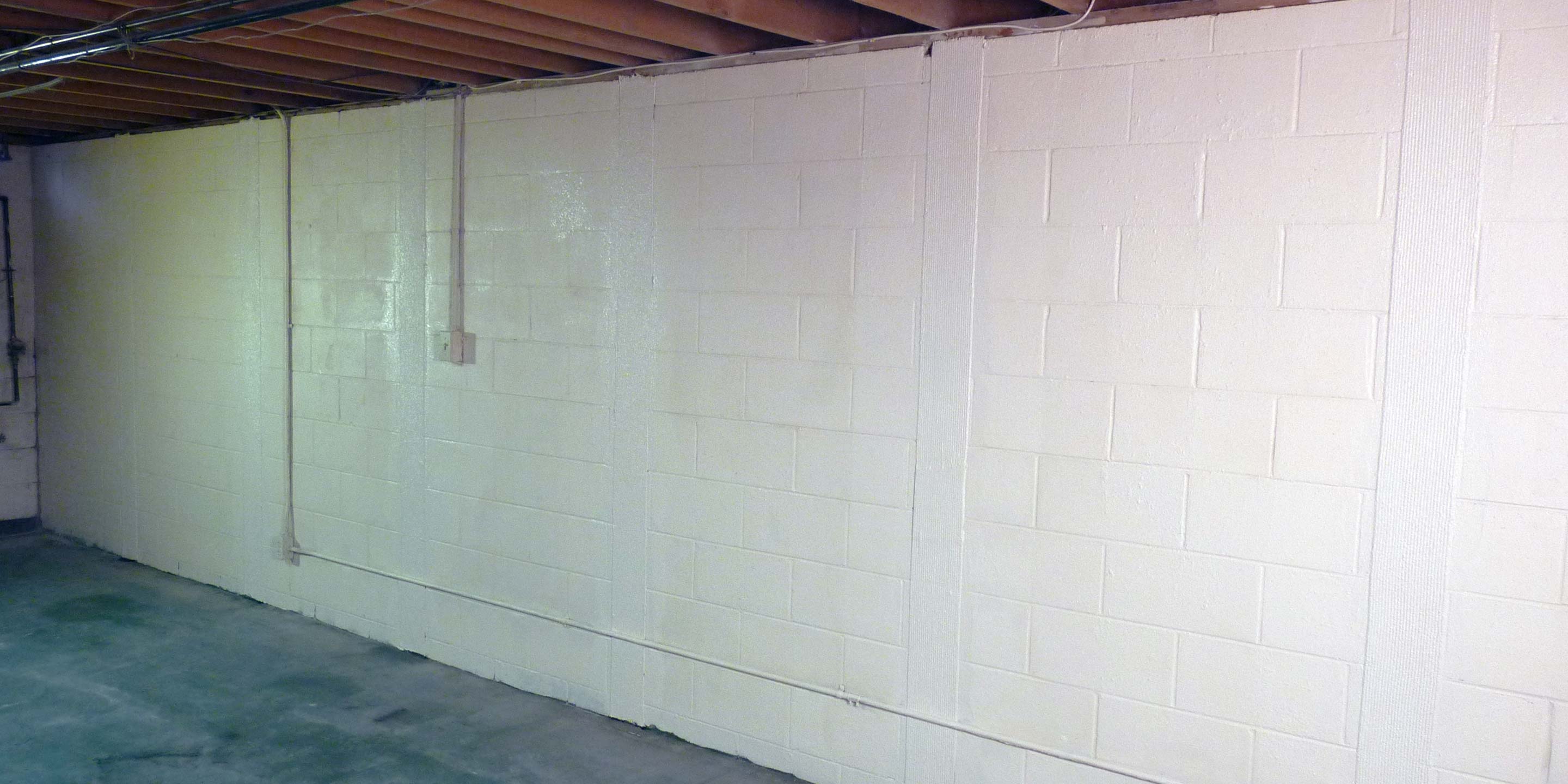 The Carbon Armor system has been fully installed.
Our Promise. Your Property.
25-Year Warranty
Rest assured that the CarbonArmor and ArmorLock Systems will immediately stabilize your foundation walls and permanently protect against any further inward movement. The CarbonArmor and ArmorLock solutions come with a 25-year warranty against manufacturing defects and a performance warranty from your local dealer.
Why you need it.
As forces of nature, such as moisture and frost, interact with the soil around your home, the soil expands. That expansion results in constant inward force on your foundation wall until it can no longer support the pressure, causing cracking, bowing, and tipping.