Mobile, Alabama Foundation and Structural Repair Company
When it comes to repairing and stabilizing your foundation, you want an experienced company with proven solutions. Supportworks dealers provide expert foundation repair for all types of foundation problems, and we can help you restore your home in Mobile. If you've had issues with your foundation, contact us today to get a complete solution. We provide thorough inspections and customized repair plans designed to solve your home's specific needs.
We can solve a variety of foundation problems in Mobile
For many homeowners, finding the right solution to their foundation problem can be a challenge. Our experts will carefully and evaluate your home and help you choose the right solution for your needs. Each of our systems is custom designed to solve your specific problems, ensuring you have a safe, stable foundation. Supportworks dealers offer solutions for a number of issues, including: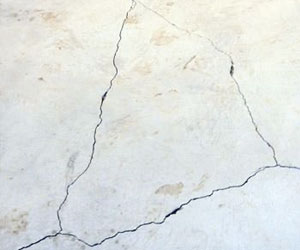 Cracks in a concrete slab floor may seem normal, but they are often a sign of a foundation problem.
Cracks in walls and floors
Bowing or buckling walls
Uneven or sunken floors
Sticking windows and doors
Foundation heave
Foundation settlement
Proven foundation repair products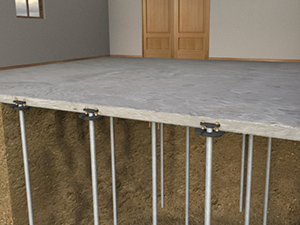 Foundation piers are used to raise and level settling concrete slabs, preventing further damage.
When you repair your foundation, you want a solution that will be effective and long lasting. Supportworks provides exactly that with our complete line of foundation products. Our products include:
Foundation pier systems
Wall anchors
Wall stabilization systems
Crawl space support posts
Shotcrete and cellular concrete
Our foundation repair experts will help you determine the best services for your specific problems and provide you with a quality solution. Our products can be used individually or as part of a larger system, depending upon the situation.
If you think your home needs foundation repair work, call your local Supportworks dealer today. We offer free estimates in Mobile and nearby!