Expert Foundation Repair Services in Hoover, Alabama
Are you in need of foundation repair for your home in Hoover? Supportworks has the experience and expertise you need to fully repair your home. Our patented products will stabilize and strengthen your foundation, ensuring that your home is durable, safe, and maintains property value. No matter what issues you have in your home, we will provide you with a thorough inspection and a quality solution.
We can solve any foundation problem you have
Some foundation problems can be obvious, like a buckling wall. However, others can be more difficult to pinpoint, and many homeowners think a crack in their foundation is harmless when it actually indicates structural damage. Our experts will provide a complete inspection and recommend the right solution. Foundation issues we can repair include: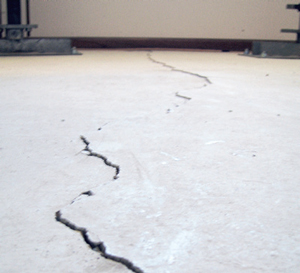 Cracking foundation floors indicate the need for stabilization products such as foundation piers.
Foundation heave
Settling concrete slabs
Floor and wall cracks
Bowing and bucking walls
Uneven slab floors
Sticking windows and doors
Our foundation repair products
Supportworks products are patented, proven solutions for foundation repair. Our system includes foundation piers, wall anchors, I-beams, wall reinforcing systems, and crawl space support posts, all of which are designed to stabilize and strengthen your foundation.
Depending on your specific needs, our foundation professionals will recommend any one of these products or a combination of several. Our professionals install systems with minimal disturbance to your property, ensuring you get a long term solution that doesn't disrupt your home's appearance.
If you're interested in foundation repair services for your home in Hoover, contact your local Supportworks dealer today! We provide free estimates on all our work.